With a vast inventory of audio equipment and ancillary products we can cater for your every need. STS can provide hire of individual items through to specifically tailored audio solutions. Whether your event be a conference, theatre show, tour or festival. Call us on +44 (0) 161 273 5984 or use the contact form below to get a quote.
Inventory
Our console stock includes; Digico SD Series, Midas Pro Series, Yamaha and Soundcraft. Many other smaller scale consoles and mixers are available.
We have recently made a long term investment in L'Acoustics systems. Our inventory currently includes KARA, SB28, SB18, 12XT and LA-Raks. All our systems are powered by the flagship LA8 Amplifiers.
We are also a long term user of Turbosound, our stock includes TFA600, TFA600W, TSW218, TFA600L, TFM330. All systems powered by MC2 T Series amplification.
We also stock a significant amount of small systems, including Nexo PS10, PS15, LS500 and LS1200. Powered by PS Series control and amplification.
We have an extensive RF hire department which includes large stocks of Sennheiser and Shure systems.
We stock many other brands, including; Lake, Lab Gruppen, JBL, Audio Technica, Audix, Radial, BSS, XTA and many others.
Technical Staff
All our technicians are trained to the highest possible standard. All of whom have gained significant experience within the industry. We understand that our staff are directly responsible for the reputation of STS. We hope you agree that this is evident when you work with us.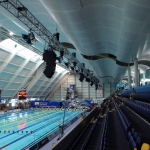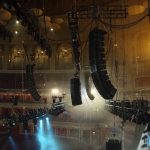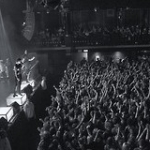 Please refer to the Audio Hire price list here for more information or contact us to discuss your needs further.